The Concept | About
Gippsland Performance Herefords
The concept for a performance based bull sale and forming a partnership known as GippslandPerformance Herefords was first considered when five like minded Gippsland Hereford breeders met over a cup of coffee to discuss their breeding programs and breeding objectives and how they proposed to promote their Hereford Studs and sell their cattle, particularly their bulls, into the future.
Interestingly they were all long time supporters of BREEDPLAN and the various technologies and science available to the stud cattle industry to support them in their breeding decisions and pursuing their breeding objectives. As a result of the discussions it was agreed they would seek advice from experts in the beef industry about their concept to sell structurally sound performance based cattle and progressing towards an Inaugural Online Gippsland Performance Herefords Bull Sale on 1 September 2021.
Point of difference
It was considered important to have a point of difference and they therefore decided on the concept of having a performance based online bull sale.
Conditions of entry
were set to ensure each lot was structurally sound and fertile, not carrying any known adverse genetic conditions or Pestivirus, be sire verified and above average for various BREEDPLAN EBV's, Indexes and the traits they considered were the profit drivers for the beef industry. They are confident the genetic merit of each lot will offer purchasers the prospect of genetic gain within their herds to meet their breeding objectives.
Inaugural Sale
sought advice from Stud Stock Agents, Beef Industry Consultants and also Stud Stock Marketing consultants. The partners were greatly encouraged by the agents and consultants immediate acceptance of their concept for the sale and advice to proceed with an online sale in Spring 2021 and to ensure the entries are young bulls that meet all of the conditions of entry.
Partners
Gippsland Performance Herefords
Charelen Poll Herefords
Stan Walker: 0428919691
Pearsondale via Sale, Victoria
Charellen Poll Herefords is based at Pearsondale approximately 5 kilometers west of Sale in Gippsland, Victoria ……
Mundook Herefords
Gary Mc Ainch: 0418 514 440
Victoria
Mundook Herefords was established by Don and Bruce Lester in 1956 and is now owned by Gary and Jill Mc Ainch. ……
Tarwin Poll Herefords
David Meikle: 0429 800 756
Meeniyan, Victoria
Three generations of the Meikle Family have managed their herd at their Meeniyan property in South Gippsland, since its beginnings in 1950……
Waringa Herefords
Bill Kee: 0407825555
Sarsfield, Victoria

Warringa Herefords is a progressive Hereford stud owned by Bill & Minnie Kee at Sarsfield, 10 kms East of Bairnsdale in East Gippsland, Victoria…….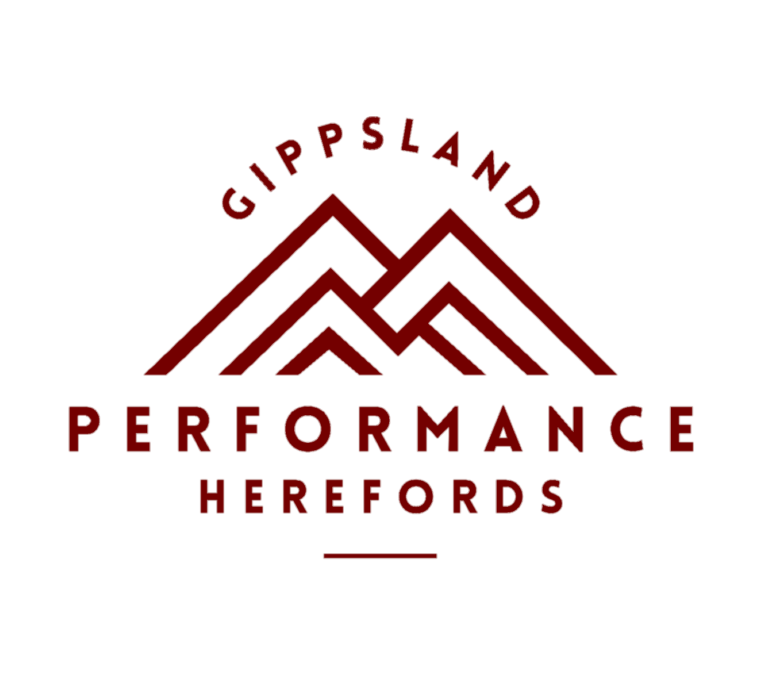 Willack Poll Herefords
Bill Lack: 0459 777 474
Victoria

The Willack herd of Bill and Annie Lack is now in it its 45th year of breeding registered Poll Herefords. Bill has been involved with Poll Herefords for nearly 60 year……
The Conditions of Entry are that each entry must:
Compulsory – All entries must be EITHER
Be Herd Book Registered with Herefords Australia Limited and be BREEDPLAN recorded;
Be at least 9 months and not over 24 months on the date of sale
Have at least 2 weights, a full set of scans and a scrotal circumference submitted and recorded with BREEDPLAN;
Have a DNA sample submitted and the results must verify the Sire, show the entry is free of all known adverse genetic conditions and the entry is Pestivirus free;
All vaccination history for each entry must be available for inspection by prospective purchasers;
Pass a semen test that complies with the standard requirements of Hereford Australia Limited and/or the Wodonga National Herefords Show and Sale and have a certificate of the result for inspection by prospective purchasers;
Be at least J-Bas 6 in relation to Johnes Disease;
Be correctly and accurately described on the HerefordsAustralia Limited database for Polledness or Scurred;
Performance/BREEDPLAN requirements for each entry:-
Compulsory – All entries must be BREED average or above for all 4 Indexes and IMF; and Breed average or above for at least 5 of the following 7 BREEDPLAN EBV's :-
Calving Ease Direct
Gestation Length
Birth Weight
200 Day Weight
Milk
Scrotal Circumference
Eye Muscle Area;  OR

Be in the top 30% of the Hereford Breed for the Southern Self Replacing Index (SSR Index).

Be independently assessed by the same suitably qualified Livestock Assessor. If, in the opinion of the Assessor, the entry is not suitable for entry in the Sale the entry shall be withdrawn. A copy of the Assessors report shall be made available to all Vendors and shall form part of the promotion of the event and available to all prospective purchasers;
Each Vendor shall provide a guarantee to the purchaser of each of their respective entries which will be a guarantee in the same terms and conditions as the Wodonga Herefords National Show and Sale Guarantee, as it may be amended from time to time;
Vision
'To sell young Hereford bulls with structural soundness and above average genetic merit.'
2nd Annual Online Sale
Sept 7th, 2022